One Off Polish Embroidery Workshop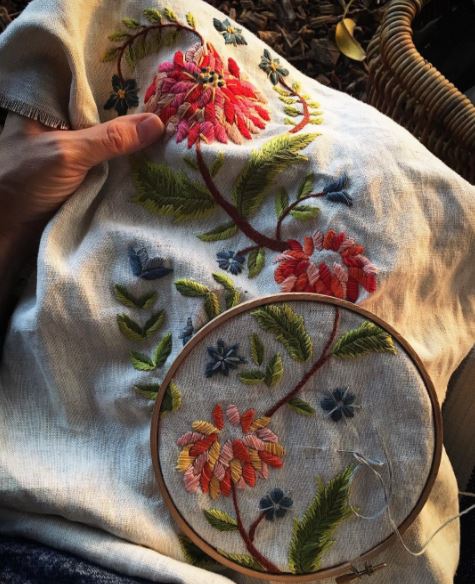 One Off Polish Embroidery Workshop
A one off workshop for 2019.
You are invited to join me for a day of Polish and Eastern European embroidery. All my work is heavily influenced by the vibrant and colourful folk arts from my home in Poland. Although my designs are a more contemporary take on the traditional stitchings on the folk costumes, I have decided to create a one off workshop where you can immerse yourself in the vibrancy and richness of a traditional Polish embroidery design.
It does not matter if you're a complete novice, I will guide you gently through each stitch and colour choice. You will learn six stitches and learn how to apply them together and how to combine the colours to create the joyful patterns of folk culture in Poland.
WORKSHOP DETAILS:
Date:
Tuesday July 23rd

Time:
10am - 4pm

Venue:
The Cup & Mug, Fitzroy North, Melbourne

Cost:
$185 pp

Food:
You may bring your own lunch but there are also several cafes close by where you will be able to buy your lunch. Coffee, tea and home baked biscuits will be provided.

All your materials are provided, you don't need to bring anything. The kits provided for your workshop contain the following:
Panel of high grade 245gsm Russian linen.

Coloured DMC embroidery threads or wool depending on which workshop you're doing.

Needle.

Patterns.

Printed instructions to take home.

Carbon film for pattern transfer.

Wooden embroidery hoop.

I will also have lots of finished pieces of embroidery to show you for inspiration as well as more kits for sale at the end of the class. The Cup & Mug is closed on Tuesdays so you will also have an opportunity to explore the beautiful Polish ceramics on display in store.
Spaces are limited and this workshop is only open to 12 students.
sold out